Once a year the entire Davis Academy kehillah gathers to celebrate Simchat Torah. We do so by unrolling our two Torah scrolls, symbolically and literally surrounding ourselves in the stories, laws, and customs of the Jewish people and everything else that Torah represents. Faculty members share personal reflections, we sing songs from Jewish tradition and our Davis Academy album, Be a Blessing, a middle school student shares a Dvar Torah, and we fulfill the customary obligation of concluding and beginning the cycle of Torah reading.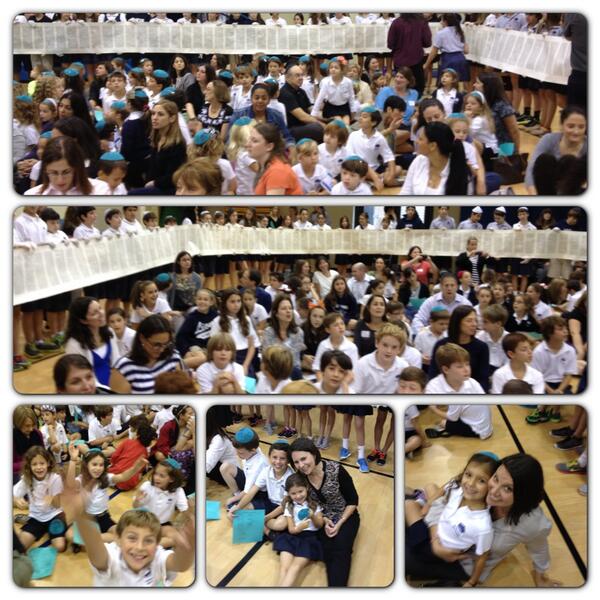 Here are a few takeaways from this year's celebration.
1. The Torah ends and begins with ruach. Dt. 34:9 describes Joshua as malei ruach chochmah, "filled with the spirit of wisdom." And Gen. 1:2 references the creative force of ruach Elohim "a wind from God." Ruach is much more than enthusiasm and energy it is a primal creative force that gives order to chaos as well as a core part of our humanity.
2. Kol Yisrael. The Torah ends with the words kol Yisrael ("all of Israel"). It is the responsibility of kol Yisrael to make Torah relevant and alive in every generation. This morning's ceremony was immeasurably enriched by remarks that three different Davis Academy faculty members as well as a Davis middle school student. Hearing words of Torah and personal reflections from different voices within kol Yisrael serves as a powerful reminder that Torah is made real through and only through kol Yisrael. We are truly responsible for one another: aravin zeh l'zeh.